I think we all go through those phases where you buy something new and you wear it to death, right? Well, here's a few things I'm living in that are keeping me warm and toasty right now.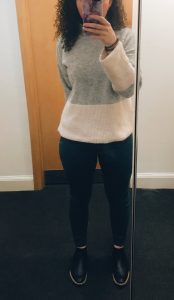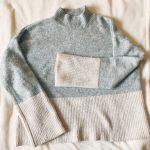 I've never been a Matalan shopper, and I can't even remember exactly why I clicked onto their website a few weeks ago, but BOY am I glad I did. This jumper. Is the best thing in the entire world. It's warm as hell, so amazingly soft and it only cost £14. I would highly advise you all go out and buy it right now.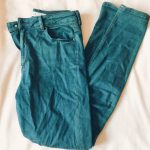 Now, ya gurl's got a big booty. It's not a complaint, and I'm not hinting for you to tell me it's not. I'm stating a fact. So jeans-wise, my options are a) high-waisted, b) high-waisted, or c) you guessed it, high waisted. ASOS have a really amazing collection of high waisted jeans that hug you in aaall the right places. A guy who worked in Asda once stopped me to ask me where my jeans are from, because his wife also has a big butt and struggles to find nice jeans. I took it as a compliment.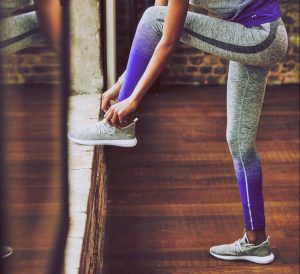 Keeping on the same theme… when I'm at home, I pretty much live in leggings. And what's the downfall of a low-quality legging? All together now… a see through butt. That's just the worst. These leggings are absolutely amazing. They're SO thick and tight, it's a dream to wear them. They also hold their shape really well, which is another big must-have for me. Plus, they're £14 freaking quid! As if they couldn't already get any better.
3. These tea light holders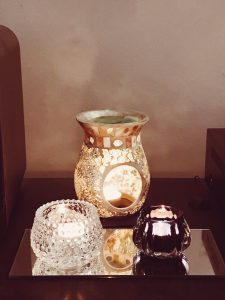 Well, clearly I'm not living in them, but I bought someone a book about hygge for Christmas, and before wrapping it I had a read through. There was a whole chapter dedicated to candles, and lately I've been feeling that whole ~candle vibe~ so I've been gathering a few cute tea light holders. These pictured are from Yankee Candle (it's a wax burner), Matalan and from Galeria Kaufhof in Frankfurt. I managed to get hold of a candle lantern yesterday from Waitrose too (not pictured here) – and they're half price! YAS!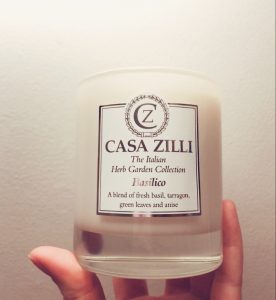 Aldo Zilli created this amazing range of candles based upon on 'The Italian Herb Garden', and they're seriously so amazing. I smelled the Pomodoro scent not long ago and it smells just like tangy tomato vines. So vibrant and fresh.
I have the Basilico scent, and I walked into my room earlier and was just overwhelmed by the smell of basil, aka the King of Herbs. It was incredible – and I've not even lit the candle yet! That's how seriously amazing this candle is. It's going to be a Christmas gift to the house, and I cannot wait to light it if it already smells so bloody wonderful.
These are my December faves – and I would love to know what yours are too.
Until next time,
Emily